Local initiatives on nutrition, food & health
Local initiatives on nutrition, food & health 
Encouraging and disseminating scientific works on food & nutrition are the primary ways for the Danone Institutes to promote healthy behaviors. Locally, this may goes through different iniatives:   conferences, publications, training or formation…
You will find below some of the local actual conferences, operations or publications.
Contact your local Danone Institute to know more about their local nutrition and health initiatives.
Cono Sur – New book "El Yogur un alimento milenario a la luz del siglo XXI"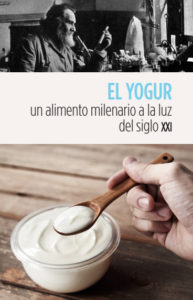 DI Cono Sur has just published a book "El Yogur, un alimento milenario a la luz del siglo XXI".
This book is the result of a large collaboration with different expertises in public health, nutrition, pediatric, biochemistry, microbiology etc…
Feel free to discover and download the book on DI Cono Sur website.
China – Nutrition newsletter
DI China publishes regurlarly a Nutrition newsletter dedicated to health professionals. The 44th Issue of "Nutrition Newsletter" is focusing on "Health education and health promotion: theory and effective approaches". The publication is available online on DI China website
China – Symposium
On October 11 and 12, 2018, Qingdao hosted the 21st annual conference of the Chinese Danone Nutrition Center: "The Science behind Salt Reduction".  The event was the occasion to focus on the beneficial effects on health and techniques for reducing the amount of salt.  The event served as a wit-gathering event that facilitated exchanges of academic researches centering on China's "Three Reductions" initiatives.
France – Conference "How are food choices made?"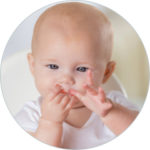 DI France will organize its yearly scientific workshop, during the National French Congress of Nutrition, on November, 29th, in Nice. The conference "How are food choices made? From Neolithic to present day…" will be the occasion to present the work of Sophie Nicklaus, laureate of the Danone International Prize for Alimentation and Gwenaelle Goude, laureate of the 2015 DI France Research Prize. The conference should gather around 300 attendees and will be also available online.
Indonesia – Real-time Manuscript Writing Workshop
The Indonesian Danone Institute Foundation, in collaboration with the Asia Pacific Journal of Clinical Nutrition and HEC Press Publisher conducted "the 1st Real-time Manuscript Writing Workshop" in 2016. The writing initiative gathered 20 participants from varied academic and research institutions. The Supplement of this workshop was published in Special Issue of the Asia Pacific Journal of Clinical Nutrition, Volume 25, Supplement 1, December 2016.
Japan – Nutrition Forum
The DI Japan Foundation organizes every year its Nutrition Forum. The 2018 Edition happened on September 8th, 2018, in Tokyo. This year topic: "Sport Nutrition for a better health and improved exercise capacity"
All information, program or registration process are available on the DIJapan Foundation website.
Mexico – Symposium on dairy, fermented foods and intestinal microbiota
DI Mexico organized a symposium on February 16th, 2018, in Mexico on "Dairy, Fermented Foods and interaction with intestinal microbiota" .