Local Education initiatives
Nutrition education : focus on local initiatives
The Danone Institutes have developed a wide range of information and education programs for different populations and ages. 
These programs may consists of radio or TV programs, websites, leaflets, games, kits. Those tools are most of the time free of charges. You will discover below a selection of those nutrition education tools or approaches adapted to local concerns: 
DI France – "Clemantine": a dedicated training kit for school canteen workers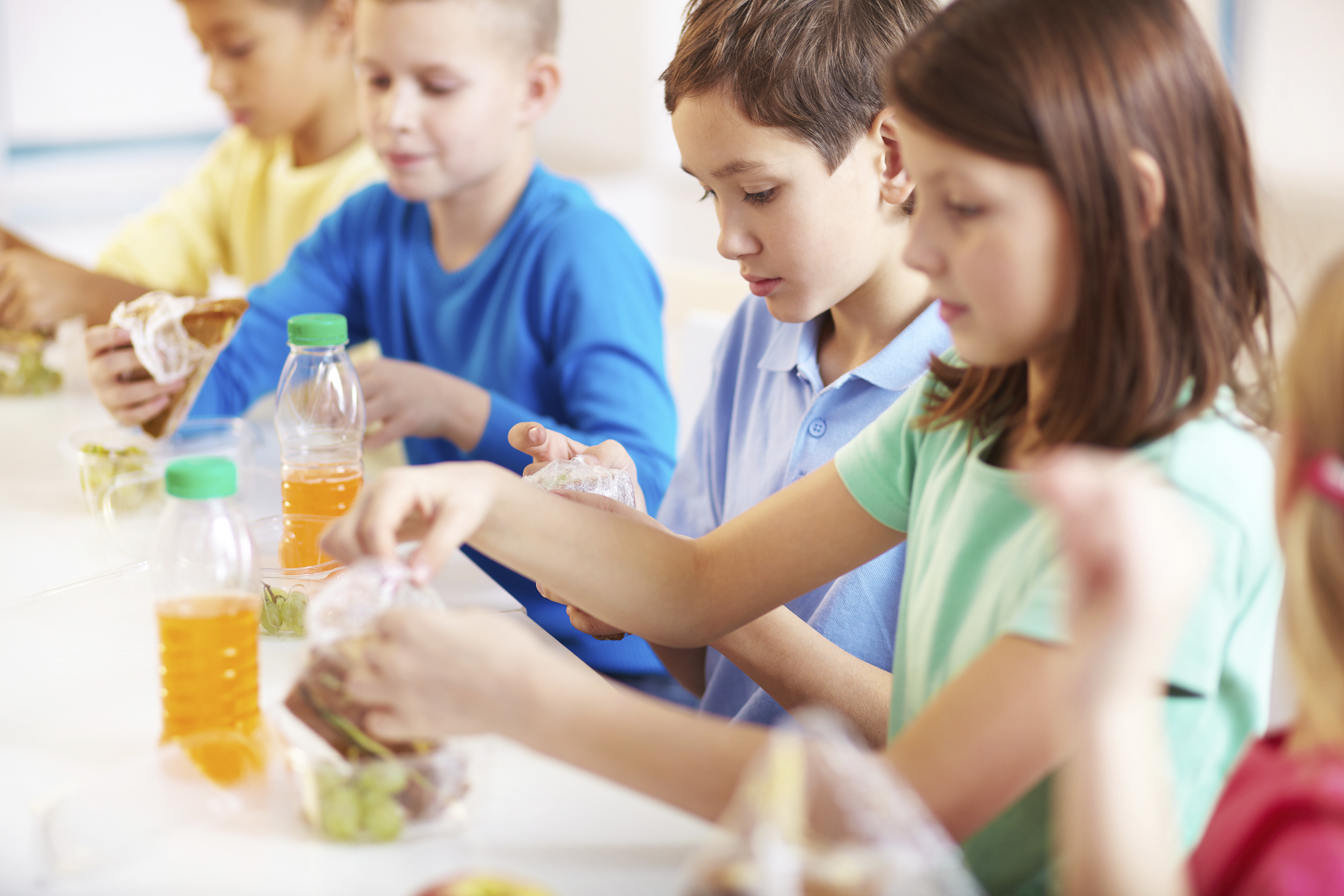 Since 1991, the Danone Institute in France proposes and build solutions and tools to answer scientific, economic or social problematics regarding food and nutrition in France and many different educational tools have been developped and are still available on the DI France website.
In France, more than 6 millions of children are eating regularly in school where a set menu is proposed each day, taking into account national guidelines, for a diverse and balanced diet. Children have there for up to 5 lunches per week and, outside the family, the canteen is a key place where children are learning to eat healthy food, to share a same meal and to discover new meals or ingredients. For all this reason, canteens have been identified lately as a priority field of action for the Danone Institute France.
If French guidelines and regulations assure healthy and diversified canteen menus, many other factors are contributing for a good diet (noise, social interaction between the children, with adults…). Acting on these factors, the Danone Institute France is developping a training kit for school canteen workers.
Before a national launch, the training kit has been tested in partnership with 4 French cities which have contribute to build the training kit.
Learn more about the "Clemantine Program" on DI France website
DI Japan Foundation – nutrition education through a website, leaflets and seminars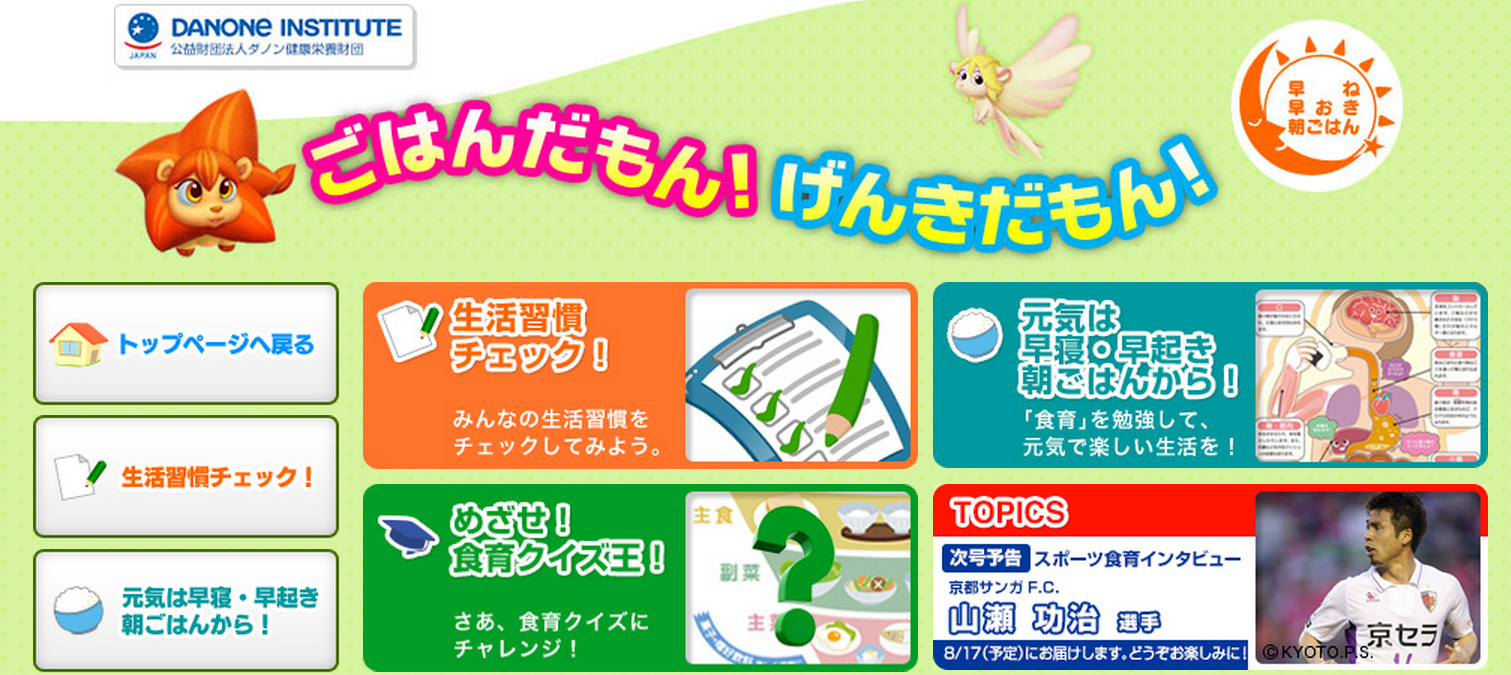 The Danone Institute Japan Foundation operates a special website to distribute information to general public. This site, updated every month, proposes interviews, recipes, informations about sport nutrition or nutrition education.
The Danone Institute Japan Foundation also provides nutrition education leaflets to local educational institutions (from preschools to elementary/junior high/high schools and universities) and health centers and medical facilities across the country as well as seminars and lectures for children and parents.
For more information : www.genki-danone.jp
DI Japan Foundation – nutrition education in class
The DI Japan Foundation organizes regularly conferences in schools and/or high schools on nutrition through games and fun facts to allow an effective education on way to build healthy lifestyles and plates.
The 2019 edition focused on the "key role of good nutrition and sleep for the kids in peak period of growing".
Other local initiatives
Visit the local DI network and discover the initiatives developped locally to help build healthy eating habits among children and families.