Nutrition research Prizes: local support
Nutrition research Prizes: local support
Supporting promising research and encouraging scientific work in nutrition are the primary ways in which the Danone Institutes advance scientific knowledge on the links between diet, nutrition and health.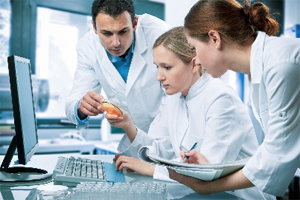 The Danone Institutes encourage research in human nutrition through credits, grants, awards, fellowships and scholarships awarded to students and researchers working in not-for-profit institutions.
Since their creation, the Danone Institutes have sponsored more than 900 different research support programs in 15 countries.
You will find below the actual opened calls for application as well as short presentation of the regular local supports. The rules (frequency, type of scientists, amount, and condition of application) are specific to each country and we invite you to contact your local Danone Institute to know more about their local research programs, grants or awards.
NEW! – DI Morocco – Food and Health Research Award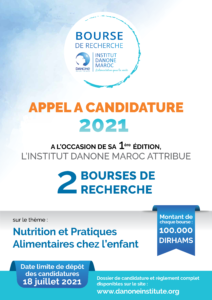 In order to develop and support research projects in the field of food and health, the Danone Institute Morocco opens a call for applications for 2 research grants of 100,000 Dirhams each. The research grants are intended to support research projects conducted by health professionals or researchers registered in a Moroccan university.
The awarded projects should focus on nutrition and feeding practices in children.
The call for applications is open until July 18, 2021.
For more information:
DI Belgium – Research project support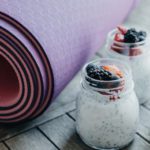 In 2016, the DI Belgium has awarded 2 Prizes to support nutrition research in Belgium, for their contribution on research on gut microbiota and health.  In 2017, the DI Belgium has supported specific research projects on: "Contribution of dairy products – yogurts, fermented milk – to Human health"; "Intestinal microbiome and health" or "Impact of family meals or eating in groups on nutritional quality of meals or eating behaviors".
For the 2018 edition, the DI Belgium supports the "best article". The objective is to recognize a scientific publication for its content, comprehension and accessibility to a large audience.  
Learn more about the previous laureates
DI China – Danone Institute China Diet Nutrition Research and Communication Grant
DI China supports research projects every year through the Danone Institute China Diet Nutrition Research and Communication Grant. The grants allows the support of 10 to 12 projects achieved within 1 to 2 years in China. Learn more about the prize and the previous laureates on DI China website.
DI France – "Mode de vie, Alimentation et Nutrition"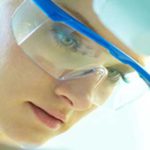 DI France, in collaboration with the Fondation pour la Recherche Médicale, proposes every 2 years a call for application to support one to two research teams on a 2 years project on a dedicated subject. For call for application for the 2021 support has been closed in Nov. 2020, the dotation will support research projects over 2 years on the topic of  "lifestyles, diets and nutrition". 
DI Indonesia – Competitive Research Grants
DI Indonesia propose its Competitive Research Grants for doctorant students and researchers: Food, Nutrition, and Health related topics.
DI Japan Foundation – Annual Scientific Research Support
Danone Institute of Japan Foundation (DIJF) annually supports scientific studies on food and nutrition, including studies to prevent various life-style related diseases, with the aim to promote and encourage researches on health and nutrition in Japan.  The 2019 call for application is closed since  July 31, 2018.
DI North America – One Planet, One Health Initiative
Danone Institute North America, formerly called the Dannon Institute for Nutrition and Health, announces a request for proposals for its new One Planet. One Health Initiative. Danone Institute North America is an innovation center managed by Danone North America, a subsidiary of Danone, which has a mission to bring health through food to as many people as possible and a global vision of One Planet. One Health.  As a reflection of this vision, the goal of the One Planet. One Health Initiative is to foster transdisciplinary, community-based work to promote sustainable foods systems globally.
DI Spain – Research Prizes in Nutrition, Food & Health
The DI Spain proposes several calls for application for Prizes and research supports in the field of nutrition, food and health, with several categories of Prizes : recognition of a scientific carreer, support of scientific communication and research project supports.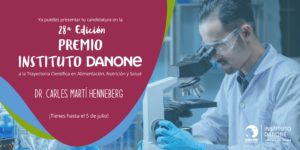 GOOD NEWS! The call for the XXVIII edition of the Dr. Carles Martí Henneberg Scientific Trajectory Award is open. These award reward researchers in Food, Nutrition and Health.  
The deadline for submitting applications will be open until July 5, 2021.