Nutrition research prizes and support
Nutrition Research Prizes : the support of the Danone Institutes
Supporting promising research and encouraging scientific work in nutrition and "alimentation" are the primary ways in which the Danone Institutes advance scientific knowledge on the links between diet, nutrition, and health.
Danone Institutes research support : Local actions in food and nutrition

The local Danone Institutes encourage research in alimentation and nutrition through credits, grants, awards, fellowships and scholarships awarded to students and researchers working in not-for-profit institutions.
The Danone Institutes sponsor more than 20 different research support programs in 12 countries, the rules of which, i.e. frequency, type of scientists, amount, condition for application are specific to each country.
The Danone International Prize for Alimentation (DIPA)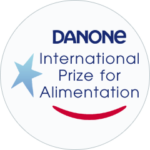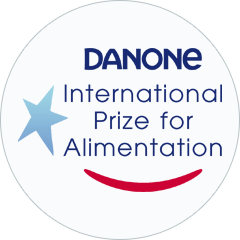 In 2017, Danone Institute International has opened a new prize for Alimentation to reward mid-career scientists for pioneering research.
Called the Danone International Prize for Alimentation (DIPA), the award replaces the long-standing Danone International Prize for Nutrition. The DIPA is awarded every two years, by the Danone Institute International and the French Fondation pour la Recherche Médicale (FRM).
The DIPA is being opened to mid-career emerging researchers, rewarding pioneering research that spans multiple disciplines and represents a major advance in "Alimentation", the umbrella term for sustainable eating and drinking practices that contribute to the health of individuals.
Since the first edition, three researchers have been awared for their groundbaking works on Alimentation :
Previous prizes in Nutrition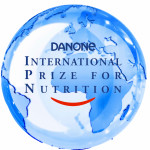 Previously to the DIPA, at the international level, the Danone Institute International organized every 2 years, the Danone International Prize for Nutrition with the support of the French Fondation Recherche Médicale.
The Danone International Prize for Nutrition recognized researchers leading a major advancement in nutrition science, including new concepts and research fields with potential application for human diet and health.
Since 1997, 10 laureates have been awarded by the Danone International Prize for Nutrition for their work and achievements in the field of human nutrition and health.