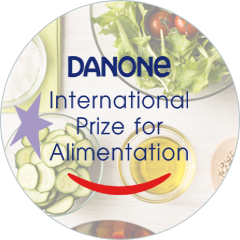 New International Prize on Alimentation
21 June 2017
The Danone Institute International opens a new prize for Alimentation to reward mid-career scientists for pioneering research.
Called the Danone International Prize for Alimentation (DIPA), the Prize will be awarded every two years, by the Danone Institute International and the French Fondation pour la Recherche Médicale (FRM).
In a far-reaching initiative to achieve ground-breaking benefits to public health, this 100,000 Euro prize is being opened to mid-career researchers and reward pioneering research that spans multiple disciplines and represents a major advance in "Alimentation" – the umbrella term for all practices relating to food, including food choice, purchase, preparation, cooking, and meal organization, and their determinants.
The 2018 Call for application is open until 15 September 2017.