Discover the finalists for the 3rd edition of the Danone International Prize for Alimentation
In 2022, Danone Institute International has opened the 3rd Edition of the Danone International Prize for Alimentation (DIPA).  The Call for applications is now closed.  20 Experts from all over the World applied to this 3rd Edition of the DIPA. The DIPA Selection Committee gathered in December to decide the final list of preselected applications that will be presented to an international Jury panel in 2023.
We are now able to present the  finalists of the 3rd edition of the Danone International Prize for Alimentation.
[March 1st, 2023]  – Download the press release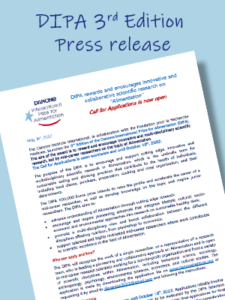 Stephanie ANZMAN-FRASCA (Buffalo University, New York, U.S.A.)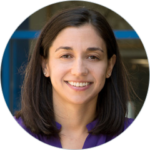 Evidence-based approaches from the developmental and behavioral sciences to promote healthy eating behaviors in naturalistic settings
In many nations, the nutritional quality of the diet is low, with rejection of nutrient-rich foods like vegetables. There are extensive research devoted to promoting healthy diets, including efforts to increase access to healthy foods, provide nutrition education, and motivate adherence to recommended diets. However, efforts to promote healthy eating often pay little attention to a key motivator of eating behavior – taste.
Beginning early in life, food preferences are influenced by experience, and we learn to like the foods we are repeatedly exposed to in our environment, a factor influenced by our caregivers' own food preferences and culture.
Stephanie ANZMAN-FRASCA plans to characterize young children with low willingness to taste and compare the effectiveness of several food preference learning strategies among these children. Her lab adapts, integrates, and applies evidence-based approaches from the developmental and behavioral sciences to promote healthy eating in naturalistic settings beginning early in life, and examine impacts of these approaches not only on eating outcomes, but also various aspects of whole-person health and well-being.
To implement this holistic approach, her team brings theory and methods from the developmental sciences to alimentation research, such as by testing impacts of parenting-focused obesity preventive interventions on other aspects of child development like the development of healthy emotion regulation.
"I applied for the 3rd edition of the Danone International Prize for Alimentation because it seemed like a great opportunity to contribute to the international conversation about understanding the diverse determinants of eating habits to make it easier to select and enjoy a nutritious diet. My lab's research examines various influences on food choices and eating behaviors beginning early in life, using a multidisciplinary and multisector approach to make healthy eating easier in naturalistic settings where families spend time. We are interested in individual differences and health equity as well, paying special consideration to the development of healthy eating interventions that are feasible, acceptable, and effective for populations who may be understudied and/or at increased risk of diet-related diseases. If selected for the prize, I would be enthusiastic to discuss new ideas in these areas with others and would use the award to extend food preference learning research in new directions, specifically building upon our limited understanding of how to increase acceptance and enjoyment of nutritious foods among children who have a lower initial willingness to taste those foods. I am enthusiastic to share and discuss these ideas and believe that these specific study ideas and my lab's general approach are consistent with the DIPA's emphasis on multifactorial, multidisciplinary, and collaborative approaches that move the field of alimentation forward in new directions."
Vicky DRAPEAU (University of Laval, Quebec City, Canada)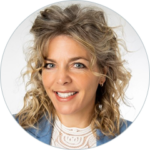 Promoting sustainable healthy food choices and eating behaviors
Since the research work of Vicky Drapeau's team aims "to better understand, to better intervene", it focuses not only on the dimension of food choice, but also on the contribution and interaction between different factors such as behavioral, psychological, biological (genetic) and environmental factors that may underlie suboptimal eating habits and behaviors as well as responses to healthy eating habits.
The main objective of the proposed alimentation research project is to characterize specific food choices and eating behavior traits associated with diet quality, appetite control, body weight changes, and metabolic health in youth and adults with behavioral/biological vulnerabilities. Specific objectives are to characterize specific foods, eating behaviors, and environmental factors and their impact on diet quality, body weight and metabolic health in (1) adults living with obesity and who are non-responders to diet-based interventions and (2) youth at risk of obesity.
For Vicky Drapeau, food and how we eat are powerful allies to improving and maintaining health and well-being and that ALL individuals should benefit from healthy eating. It is important not only to consider food choices (i.e. "what" we eat) but also eating behavior traits (i.e. "why" we eat), the environment ("where" we eat) and individual variability ("who" is eating).
"The Danone International Prize for Alimentation is in line with my vision of alimentation, "to better understand, to better intervene". This recognition will allow us to have a broader understanding around what and how we eat, environmental influences, and who are more vulnerable to improve our capacity to intervene before health problems arise. This will also help to promote more sustainable healthy eating habits and overall health in all individuals." 
Heather EICHER-MILLER (Purdue University, West Lafayette, Indiana, U.S.A.)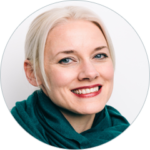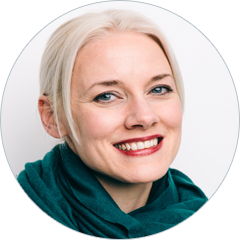 Improving food security, dietary intake, and health through integrated science and engineering approaches
Alimentation unites us but also makes salient profound differences based on income, race/ethnicity, sex, age and life-course, culture, and other characteristics and environments that create diversity and that contribute to disparities.
A focus on those who are alimentation-marginalized could serve to restore the rights of each individual to health and solve the human-made problem of food insecurity.
To these ends, the overarching research goal of Heather EICHER-MILLER and her team is to eliminate food insecurity and to ensure alimentation and healthful diets for all individuals regardless of diversifying characteristics, situations, and environments. To achieve those ambitious goals, she works by 1. investigating food environments and policies, 2. improving and creating new interventions, and 3. discovering and changing individual behaviors, and tailoring these aspects to the needs of diverse groups.
For Heather EICHER-MILLER, the unique attributes of various scientific and engineering perspectives offer new and creative tools to solve food insecurity.
"I applied to be considered for the Danone International Prize for Alimentation because the prominent platform that this award offers will help elevate the issues our research aims to address and show that solutions are possible.  The DIPA award is an excellent opportunity to promote food security and research to address this international problem."
Montserrat FITO-COLOMER (IMIM-Hospital del Mar Medical Research Institute, CIBER of the Physiopathology of Obesity and Nutrition, Barcelona, Spain)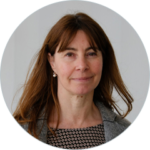 Yourdiet: a multimodal intervention for obesity management in young adults with a plant-based restrictive diet
As young adults in particular are increasingly demanding more sustainable diet patterns so as to be more respectful with the planet, more evidence of plant-based diet on heathy weight-loss is required. Although vegetarian diets, and especially vegan ones, have shown a weight reduction effect, such benefits are attenuated over time. It is not easy to regularly follow a healthy plant-based diet given that we are living in an obesogenic environment, which favors an unhealthy Western-type diet.
The primary objective Montserrat FITO-COLOMER's project is to establish the bases to encourage citizens from a young age to adopt healthier lifestyles and behaviors by making better choices for their well-being.
Her research team will design a European plant-based restrictive diet which will be palatable and sustainable in the long-term to treat obesity in young adults. Food availability, composition in different regions, culinary traditions, and chrono-nutrition will be considered to recommend a plant-based ovo-lacto-pesco diet.
The pilot study will establish the bases to adapt in the future a European plant-based MedD towards a personalized diet for specific genotype and phenotype features.
YOUrDiet presents a management and treatment for obesity from a broad multifactorial approach and an ovo-lacto-pesco diet will be designed for young adults who are increasingly demanding more environmentally sustainable regimes.
"I would like to contribute, with quality scientific evidence, to requirements an concerns of young people who want be respectful with the environment through a more sustainable and healthy diet pattern."
Misty HAWKINS (Indiana University, Bloomington, U.S.A.)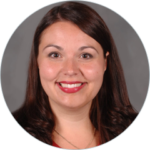 Enabling Neurocognitive Ability to Behaviorally Limit Excess Alimentation: Intervention Matching to Skills: The ENABLE AIMS Pilot Trial
One of Misty HAWKINS primary goals has been to develop a programmatic line of inquiry to better understand how neurocognitive factors are linked to obesity, a disorder that may be conceptualized as a failure of healthy alimentation (e.g., overnutrition, hyperalimentation).
Specifically, we live in societies where many individuals are hungry from lack of sufficient food intake, while still others are overfed but undernourished. Across all nutritional statuses, all people are faced with decisions about food intake, and these decisions involve the brain and its neurocognitive functions. The behavioral medicine research program focuses primarily on neurocognitive factors and their roles in cardiometabolic disease, like obesity, and vice versa.
The goal of this proposed randomized clinical trial (RCT) of behavioral weight loss is to test if early intervention can mitigate neurocognitive risk for poor treatment response. This trial is the first of its kind and advances the science of neurocognitive risk of weight loss difficulties and their potential treatment. Her approach ensures that the neurocognitive testing and weight loss protocol can be delivered by trained non-experts, improving its scalability and future dissemination potential.
The vision of alimentation and holistic health for Misty HAWKINS is one that acknowledges people living in bodies with brains that interface with their environments, as they strive toward nourishment. The interplay between neurocognition and nourishment is at the center of her work.
"I applied to the Danone International Prize for Alimentation because I believe this initiative is one that promotes whole person health situated in global contexts and would provide a phemonenal platform for disseminating my work which combines neurocognitive health with the science of nourishment."
Julie LUMENG (University of Michigan, Ann Arbor, Michigan, U.S.A.)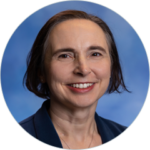 Understanding the mother-child feeding interaction
The research program of Julie LUMENG's team strives to understand the mother-child feeding interaction, in order to better understand how to best support women and children.
Developing effective strategies to best support the feeding interaction requires a transdisciplinary approach and an appreciation for the myriad influences on this interaction.
These influences extend across:
Social contexts–from the mother-child interaction, to the family system, to the community and society,
Biology and behavior–both nature and nurture,
Time and development, to include prenatal contributors to appetite in the child, as well as the mother's experiences of eating and feeding beginning in her own childhood,
Emotion, cognition, taste, and satiety–in both the mother and the child.
Understanding alimentation must also extend across a diversity of people, cultures, and societies.
It is often said that one cannot be a firm advocate for children without also being a firm advocate for women, because around the world, the well-being of children is closely tied to the well-being of women. In order to best support children, women, and families, we need to better understand the maternal biology underlying maternal feeding behaviors.
"Research topics integral to the lives of women and children have historically received insufficient attention, or the research has not centered the experience of women and children. I am passionate about elevating alimentation as a field, because doing so will improve the lives of women and children"
Afework MULUGETA (School of Public Health, Mekelle University, Mekelle, Ethiopia)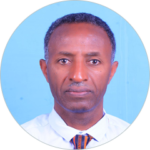 Fast recovery of hospitalized patients through improved food presentation and pleasant meal time in resource limited settings (FAST HOPE Project)
Undernutrition in hospitalized patients remains a pressing issue in Ethiopian hospitals as, about 56% of patients are undernourished. It occurs and affects patients of all ages and has been associated with an increased length of hospital stay, poor patient outcomes, higher treatment costs and increased morbidity and mortality among hospitalized patients. Thus, in order to address the loss of appetite and reduced food intake among hospitalized patients, it is critical to create the home-like environment, happy family food occasions, respect for food rituals and social coherence through improved food presentation and organization of pleasant meal times in hospital settings.
The FAST HOPE project will be implemented in five phases: 1. formative assessment, 2. development of intervention, 3. piloting the intervention, 4. implementation of the intervention and 5. impact evaluation. The primary outcome of the intervention is fast recovery as measured by the average hospital length of stay.
Thus, changes in nutritional care through improved presentation and arranging pleasant meal times has to be examined in line with its impact on improving patient satisfaction, shortening the length of hospital stay, reducing extended recovery and healthcare costs among hospitalized patients in a limited resource setting.
The findings of the study will further strengthen the implementation of routine nutrition screening in the hospital setting, the development of nutrition care pathways and help the health systems and authorities to reinforce the need to include malnutrition as a preventable risk factor in hospitalized patients in Ethiopia.
"Among the reasons for my application to the Danone International Prize for Alimentation is my long term quest for an approach and evidence that improves the nutritional status among hospitalized patients in resource limited settings. The real-world evidence from DIPA will strengthen my argument for the implementation of improved food presentation and pleasant meal time to reduce the prolonged hospital stay and recovery period in hospitalized patient in resource limited settings."
Kitti SRANACHAROENPONG (Institute of Nutrition, Mahidol University, Nakon Pathom, Thaïland)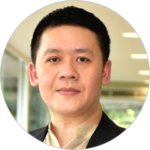 The Lao breast milk's project
Lao PDR is experiencing a high burden of under-nutrition in children, especially stunting.
Some nutrient deficiencies among pregnant and lactating women and children persist, in particular, low birth weight, underweight in school-aged children, calcium deficiency, vitamin A deficiency and iron deficiency among under five and school-aged children, especially in rural areas in Lao.
Recent appraisal identified key barriers of limited knowledge and counseling skills of frontline community-based health care workers (CHCWs). Consequently, the program proposed by Kitti SRANACHAROENPONG aims to build capacity to address under-nutrition in Lao PDR through innovative learning approaches in nutrition education, support, and the accreditation of CHCWs. It will focus specifically on community capacity building, which can then link up with program manager capacity building in other health promotion programs for maternal and child. The main concerns are about:
Quantity and quality of breast milk of Lao mothers, because of stunting and wasting problems in infants;
Food taboos, belief and food culture;
Food availability and practices of Lao lactating women and their families.
The Lao breast milk's project is part of the important research from Lao Ministry of Health (Lao-MOH) collaborated with Mahidol University in Thailand to have evidence-based research results to promote exclusive breastfeeding for infants. Food-based dietary guidelines for lactating women and infants will be developed based on the research results and will be implemented.
"I believe that the first 1,000 days of a child's life are the most important to their development – and the economic success of the country. I applied to the Danone International Prize for Alimentation (DIPA) because it is such excellent opportunities for global organizations to collaborate among governments, NGOs, academics, scientists, healthcare professors, CHCWs, parents and caregivers to give this issue the profile, commitment and – most importantly – the targeted investment it supports early childhood development programs in Lao PDR for sustainability."