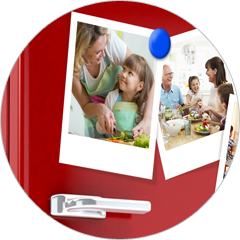 New conference during ICN 2017
13 April 2017
The role of family in nurturing healthy eating habits in children
Children's dietary intake and eating behaviors are influenced by a multitude of interacting factors including community and society, family and home.
A new symposium will be organized by the Danone Institute International on the topic, during the 21st IUNS International Congress of Nutrition, to be held in October 2017, in Buenos Aires (Argentina).
To go further, you can also download the e-book developped on the subject "Exploring the role of family in nurturing healthy eating habits", published in March 2016.