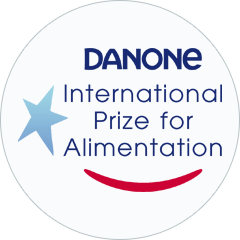 DIPA's Finalist: learn more about Vicky Drapeau
6 March 2023
Prof. Vicky Drapeau is one of the finalist of the 3rd edition of the Danone International Prize for Alimentation for her projet promoting sustainable healthy food choices and eating behaviors.
Since the research work of Vicky Drapeau's team aims "to better understand, to better intervene", it focuses not only on the dimension of food choice, but also on the contribution and interaction between different factors such as behavioral, psychological, biological (genetic) and environmental factors that may underlie suboptimal eating habits and behaviors as well as responses to healthy eating habits.
The main objective of the proposed alimentation research project is to characterize specific food choices and eating behavior traits associated with diet quality, appetite control, body weight changes, and metabolic health in youth and adults with behavioral/biological vulnerabilities. Specific objectives are to characterize specific foods, eating behaviors, and environmental factors and their impact on diet quality, body weight and metabolic health in (1) adults living with obesity and who are non-responders to diet-based interventions and (2) youth at risk of obesity.
For Vicky Drapeau, food and how we eat are powerful allies to improving and maintaining health and well-being and that ALL individuals should benefit from healthy eating. It is important not only to consider food choices (i.e. "what" we eat) but also eating behavior traits (i.e. "why" we eat), the environment ("where" we eat) and individual variability ("who" is eating).