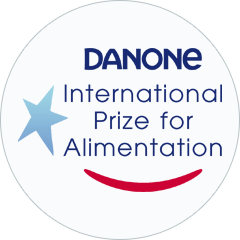 3rd edition of the Danone International Prize for Alimentation
16 May 2022
Danone Institute International opens the 3rd Edition of the Danone International Prize for Alimentation (DIPA). The prestigious prize for Alimentation to mid-career researchers opens the Call for Applications until October, 16, 2022.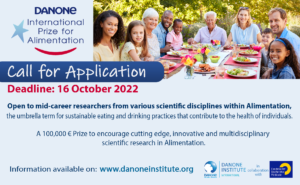 The purpose of the DIPA is to encourage and support cutting edge, innovative and multidisciplinary scientific research in Alimentation, the umbrella term for sustainable eating and drinking practices that contribute to the health of individuals, including food choice, purchase, preparation, cooking and meal organisation, and their determinants.
All information about the topic, the purpose, the rules and application process are available here.