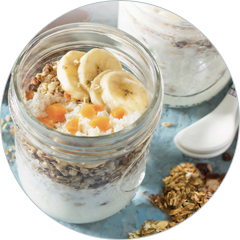 YINI Symposium "Yogurt as a vehicle of healthy eating in children"
15 October 2018
A symposium was recently organized by the "Yogurt in Nutrition Initiative for a balanced diet" (YINI).
The YINI experts were gathered during the coming IV World Congress of Public Health and Nutrition, held jointly with the  XII Congress of the Spanish Society for Community Nutrition (SENC), on 24-27 October 2018 in Madrid (Spain).
The central theme of this new YINI symposium, organized on the 25 October, from 5:00 to 6:30 pm,  was "Yogurt as a vehicle of healthy eating in children" .
The content, summary and presentation of the symposium are posted on YINI website.