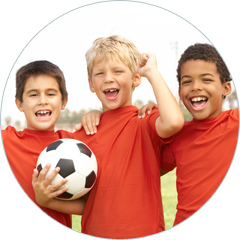 DII partner of the Danone Nations Cup
23 November 2015
The Danone Institute International is a education institutional partner of the Danone Nations Cup, the world biggest football tournament for children aged 10 to 12.
During the days of the final, in Marocco, by the end of october 2015, the Danone Institute International took in charge a part of the education animations for all children, on healthy eating habits.
The education tools has been developped taking in account the cultural diversity and language of all children.
Discover and download online the tools developped for the previous editions.