School Wellness developped by Dannon Institute (USA)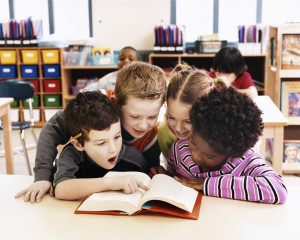 Children spend a large percentage of their waking hours in school and are highly influenced by their school environment.
In 2006, the US federal government mandated the establishment of school wellness policies in response to the growing problem of overweight and obesity among U.S. children. School administrators across the country spearheaded the creation and adoption of wellness policies, with broad implications in the school, including the cafeteria, classroom and playground.
The Healthy Steps Forward publication featured here appeared in the October 2008 issue of District Administration magazine and offers a foundation for assessing a school district's progress in promoting wellness in the areas of nutrition and fitness.
The Dannon Institute recognizes the importance of nutrition and physical activity in promoting children's health. These tools have been developed as a way to support superintendents, district administrators and wellness committees in their efforts to take school wellness to the next level.
Since 2010, the Dannon Institute has attended four Superintendents Summits produced by the District Administration Leadership Institute. Each Superintendents Summit brings together 60-70 visionary Superintendents from across the United States. During these programs, the Dannon Institute has presented best practices in school wellness, both nutrition and physical activity. The Dannon Institute has also collected examples of school wellness best practices from superintendents with the idea that these ideas might be helpful for other districts.
The Dannon Institute created videos featuring superintendents who attended the 2011 and 2012 District Administration Leadership Institute Summits. These videos are intended to provide ideas and information about school wellness programming that has worked successfully in districts across the country.
Content
http://www.dannon-institute.org
Organized by
Dannon Institute, USA
For more information