Nutrition Education for professionals
Nutrition education and information tools for the professionals
Education professionals can play an important role in promoting healthy eating habits to the general public, particularly among children. For this reason, the Danone Institutes, in collaboration with multidisciplinary groups of experts such as education professionals, pediatricians, dieticians or psychologists, have developed several education tools for teachers and schools.
Those tools are most of the time free of charges and all of the tools available in English are downloadable below.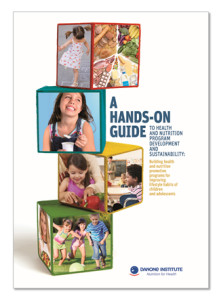 Following the interesting results from a Danone Institute International study on the development, implementation and evaluation of nutrition and health programs (DINE), a dedicated guide has been developped.
This book is a guide for project leaders for the successful construction of health and nutrition programs for children.
It is based on a step-by-step methodology and is rich of examples from existing Danone Institutes health and nutrition programs.
 Discover and download the guide
School wellness : promoting healthy eating and physical activities in US Schools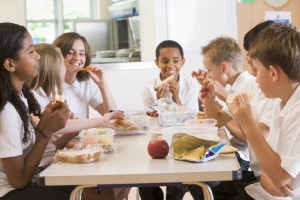 Children spend a large percentage of their waking hours in school and are highly influenced by their school environment.
In 2006, the US federal government mandated the establishment of school wellness policies in response to the growing problem of overweight and obesity among U.S. children.
The Dannon Institute recognizes the importance of nutrition and physical activity in promoting children's health. These tools have been developed as a way to support superintendents, district administrators and wellness committees in their efforts to take school wellness to the next level. 
Nutrition education tools developped for the Danone Nations Cup
Feel free also to download and use the many different tools developed by the Danone Institute International, the Danone Institute Spain, in collaboration for the Danone Nations Cup to educate on food and nutrition through team games and experimentations.
For tools in other language, do not hesitate to visit the local DI website where you may find dedicated tools in French, Spanish, Japan, Chinese etc…