Celebrate Healthy Eating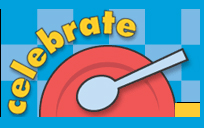 Eating right should be fun for parents and children.
Children begin to form good habits like eating healthy and trying new foods in preschool. We know that this can be both an exciting and frustrating time for parents and teachers.
That's why the Dannon Institute developed Celebrate Healthy Eating, a nutrition education program designed for preschool children. The curriculum was researched and developed by the Pennsylvania State University Center for Nutrition and was originally published in partnership with Scholastic Early Childhood Today.
With Celebrate Healthy Eating Online, educators can find lesson plans about different food groups along with fun activities for their students. Families can get nutrition news and tips, create kid-friendly recipes, discover books about nutrition, and use coloring books online. And now, all of the modules are available in Spanish.
Content
Celebrate Healthy Eating is an online program developped in English and Spanish, by the Dannon Institute in USA.
All the content is available on: www.celebratehealthyeating.org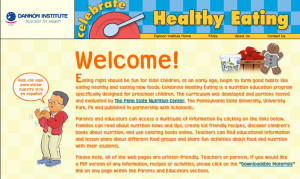 For more information