Nutrition education for families
Nutrition education tools for the families
Improving the dietary habits of the general population is a key public health focus. The Danone Institutes have developed a large range of information and education programs intended for children, parents, elderly or athletes. 
We will find enclosed mainly the tools available in English and dedicated to the parents and families: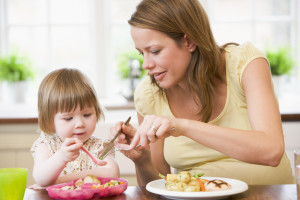 Growing leaps and bounds is an educational tool developped for the parents to support pediatricians' efforts to guide parents of children ages one month to five years of age on nutrition, feeding and physical activity.
It is made of several downloadable leaflets for age one month to five years, in english, developped by Dannon Institute (USA).
Discover and download the tool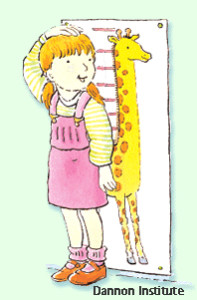 Celebrate Healthy Eating is a nutrition education program designed for preschool children, buid as a website available in english and spanish, developped by the Dannon Institute (USA).
With Celebrate Healthy Eating Online, educators can find lesson plans about different food groups along with fun activities for their students. Families can get nutrition news and tips, create kid-friendly recipes, discover books about nutrition, and use coloring books online.
Nutrition education programs in other languages
The Danone Institutes around the world have developped local initiatives.
For instance, The Danone Institute Japan Foundation operates a special website to distribute information to general public. This site, updated every month, proposes interviews, recipes, informations about sport nutrition or nutrition education. You can learn more about the tools on our dedicated local action page.
You will find out more about some of the some programs on the website of your local Danone Institute. Do not hesitate to check on the local Danone Institute website